Care Services
COMBINING CARE AND SUPPORT FOR THOSE THAT NEED IT
LIVE A NEW LIFE IN SPAIN IN CONFIDENCE

Care Fusion................................... Spanish Property Choice highly recommend the services of this company. If you are looking to buy a property in Almería and start a new life here in Spain you may be worried about the future should one of you become ill or dependent! Please be assured there are options in place to overcome these worries.
The health service here in Costa Almeria is second to none. Sharon one of the owners of Spanish Property Choice can confirm this after being admitted to Huercal Overa hospital on two separate occasions in 2012 for surgical procedures. Quote: I can not praise the medical services enough for the way I was treated and the speed of the service I received during my illness".
But should you require general day to day help then look no further than Elle, give her a call today she is here to help.
WHY STRUGGLE WITH DAILY LIFE WHEN HELP IS JUST A PHONE CALL AWAY?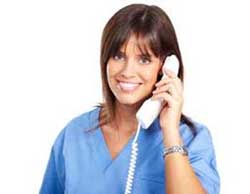 PERSONAL CARE
Assistance with personal hygiene.
DOMESTIC SUPPORT
Cleaning and household tasks.
SITTING SERVICES
Are you caring for a loved one?Are you in need of a break?
For a FREE consultation to assess personal requirements.....Call Elle on 674 509 382 and Quote:Spanish Property Choice website
Or you can speak to one of our members of staff and we will arrange for Elle to contact you about your requirements.
Elle will work with you to create your individual care plan.
NVQ qualified with over 20 years experience in :
Alzheimer's - Dementia and learning disabilities.