Help for Distressed Homeowners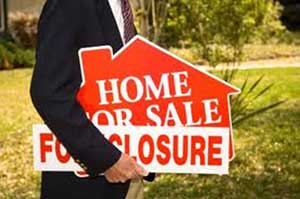 Given the current Spanish market conditions, the need for us to understand there are many distressed properties is no longer a myth, it is a fact! This is why Spanish Property Choice are here to help, advise and secure certified distressed properties for the benefit of potential vendors and purchasers alike.
This subsection of Spanish Property Choice is experienced to a level of professionalism that deals with specific complex issues confronting us as registered real estate agents and the foreclosure avoidance options available to homeowners. Our comprehensive training and experience, means we are able to provide solutions for homeowners facing hardships in today's market before they have to embark on the procedure of a stressful foreclosure.
There is a lot of misinformation homeowners have received or seen in the general media. However Spanish Property Choice's expert information and analysis, along with this family run businesses compassion and empathy for your situation will demonstrate that we can offer you options, to aid you to successfully rid yourselves of this financial burden.
Stephen Garner the Director of Spanish Property Choice, brings experience, personal service and professionalism to your individual selling and buying requirements and the distressed market sector requires an expert that understands the elements involved in negotiations with banks and mortgage lenders, along with the experience to afford you a realistic sales price which will help move the property on. This ultimately would cover your expenditures and avoid the foreclosure threat from the banks. Many agent will give high general valuations to stroke a vendors ego, to be able to secure the property for their portfolio. Spanish Property Choice will not do this! it is not good practice and does not help you the vendor achieve a sale or any potential purchaser.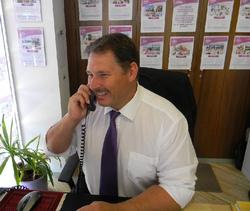 It requires a specialized approach and creative solutions to successfully close the deal with the banks and Stephen is one of the few agents within this province that is certified and registered with these banks in distressed properties. It is so important that a homeowner in a position where they think they have no other option to hand the keys back ONLY trusts and use a certified distressed property expert to help guide them through any complex situations and not use or take advice from a jack of all trades agent/property finder.
Spanish Property Choice's definition of a distressed property is one of the following:
•Property that is or will soon be in some stage of the foreclosure procedure.
•Property that has an owner who is experiencing a period of financial insecurity through maybe the loss of a partner, loss of employment or just a general change in circumstances.
•Property in which the mortgage obligation exceeds its current value, causing the owner to sell (often referred to as a short sale)
If you are unable to make your mortgage payments or fit one of the above criteria, you are not alone! The prospect of foreclosure/repossession can be financially and emotionally devastating to families, especially if you have future plans to purchase again maybe within Spain or within your homeland, and often homeowners proceed without the correct guidance of any kind.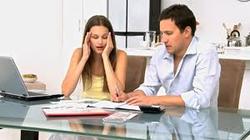 Spanish Property Choice have the tools needed to help homeowners find the best solution for their individual situation.
Sometimes whilst enduring financial difficulties is challenging and sometimes embarasing for any family, the process of finding a qualified real estate professional should not be, so before you hand the keys back why not talk to us. We are here to help you explore every avenue and offer our long standing experience to avoid this stressful situation.
I am sure at this point you have tried the rest, now try the best