After Sales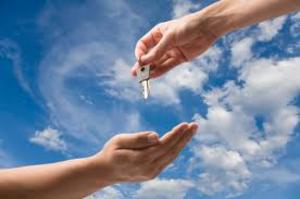 Purchasing any property or plot of land in Spain may seem to be a daunting task but here at Spanish Property Choice we have a dedicated professional after sales team that will guide you every step of the way to completion and beyond.
From arranging your application for your N.I.E number (which is compulsory for the purchase of any property in Spain by non nationals ), through to being there at notary to help you through the final purchase process our team will be at hand to make the transaction a smooth and stress free one.
After you have found your dream home here in the beautiful Costa de Almería province, the very first step is request that all the documentation be sent to your chosen "independent solicitor" and when they are happy with the legalities of the property, then you can proceed to secure your purchase with a small reservation fee which is normally 3,000€. This reservation contract MUST at least be in Spanish but we as a company can also add your preferred language at your request to the contract. However both sides must be signed.
The deposit normally is held with the vendors solicitor or within a " registered estate agents" client account, which is accountable to the Notary and also the solicitors of which proof has to be provided to the notary on completion in the form of a factura and bank slip by the agent to show the notary where the money has been held during the completion period.
ANY DEPOSITS PAID ARE FULLY REFUNDABLE SHOULD THERE BE ANY LEGAL ISSUES WITH THE PROPERTY.....
Please be aware of any agent asking you for money in advance for viewing trips etc. There are agents here currently who charge the purchasers a commission and also the vendors!
" Spanish Property Choice do not condone this practice and feel it is not ethical, nor is it required. All agents commissions should be paid by the vendor"
SPANISH LAW DOES STATE THAT ONCE YOU HAVE PROCEEDED TO A 10% DEPOSIT, IF YOU JUST DECIDE TO PULL OUT OF THE SALE WITHOUT A VALID LEGAL REASON YOU WILL LOOSE YOUR DEPOSIT TO THE VENDOR OF THE PROPERTY. HOWEVER AT THIS POINT IF THE VENDOR CHOOSES TO WALK AWAY FROM THE SALE THEY HAVE TO GIVE YOU 20% BACK.
If you choose to pay the agent a finders fee as it is known in the business and the sale does fall through then this money will very rarely be given back to you by these agents, as they deem that at that stage they have completed their part of the dealings.
So your deposit is protected but the finders fee is not!
At this point a reservation contract will be produced by either your solicitor of if you choose to use a registered real estate agent such as us, we can also provide this contract in compliance with the law and procedures in place and with agreement of all parties. You will then proceed to a 10% deposit contract (usually within 3 weeks).
Once the 10% contracts have been signed by both parties our team will continue to liaise on your behalf with all matters in the respect of mortgages, money transfers, insurance, furniture packages, removals, solicitors etc and our team will be on hand to deal with any of your questions no matter how small to give you the purchaser total peace of mind. (Again this money can be held as stated above or with instruction from the lawyers and purchasers passed onto the vendors of the property)
The final stage of the purchase is on completion day when a member of our staff will accompany you to the notary office where the balance of the purchase monies are paid and the official title deeds are signed over into your name.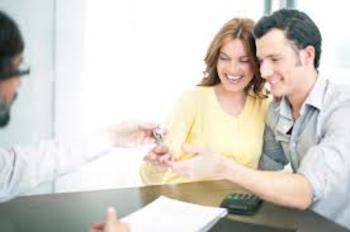 Who or what is a Spanish Notary?
A Spanish notary is one of the key figures in Spanish society, up there with other notables such as doctors and priests. They work on behalf of private individuals and companies and are essentially public officials who play a neutral role in drafting and witnessing all different types of contracts here in Spain.
They are there to ensure that both parties come to an agreement to understand the terms and conditions of the contract they are about to sign, that the terms of the contract do not contravene any Spanish laws, and to ensure that the appropriate taxes generated by the transaction are paid, for example a non resident or non fiscal resident would have 3% retention of the value of the sale stopped by the Notary. Fiscal residents do not have to pay this.
SPANISH PROPERTY CHOICE CAN HELP YOU REDEEM THIS AMOUNT BY OFFERING YOU A FREE CONSULTATION TO TRY AND RECLAIM THE RETENTION TAX.
NO WIN....NO FEE....
Our solicitor charges 500€ in total for this service.