Meet the Spanish Property Choice Sales Team

SPANISH PROPERTY CHOICE THE AGENT YOU CAN TRUST
Stephen & Sharon Garner: Directors & owners of Spanish Property Choice Real Estate S.L and a household name as The Garners of Channel 4, Sun, Sea and Selling Houses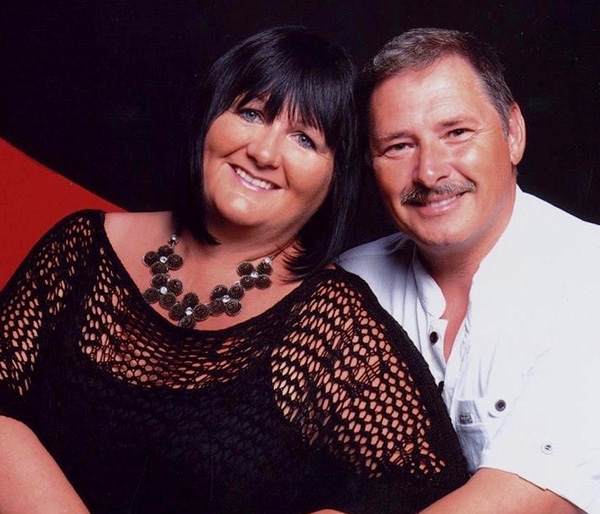 Stephen and Sharon Garner of Channel 4, Sun Sea and Selling Houses, head this wonderful family business and pride themselves on developing a long established company affording true family values and customer care. Stephen and Sharon moved to Costa Almería, Andalucía, Spain from the UK to start a new chapter with their 2 children Emma and Shaun, who also work along side their parents to develop and support them in offering a service second to none. Selling Villas, Apartments, Cortijo`s, Farmhouses, Townhouses, Spanish traditional Village Houses and Park Homes.
When Stephen and Sharon moved to this beautiful province of Costa Almería in 2005, their original intention was to semi retire. Their son Shaun attended a Spanish public school and Emma found employment initially for a Spanish recreational company. However after a very short period of time, Stephen and Sharon were head hunted by a Spanish Property Developer in Olula del Río who saw potential in the historical experience they both had to offer the Spanish Real Estate Market. Consequently they opened their first office predominantly selling old farmhouses, cave houses and traditional Spanish village houses that were full of charm and character. A few years later another opportunity presented itself and they were excited by what they call a niche in the market for them to develop a Real Estate Agency based on their own background and which would eventually work very similar to the UK real estate industry.
The Spanish market was developing quickly and Stephen and Sharon felt they had acquired by this point, many years of experience within the Spanish real estate sector. This complimented their UK background and they also offered a profound knowledge of corporate development and had by now after many years, gained respect within the Spanish local industry, which inevitably with this motivated driven couple, enabled them to open their own business located on Mojacar Playa, Costa Almería, Andalucía.
Spanish Property Choice Real Estate S.L, now after many years of trading successfully developed into the areas leading Independent Real Estate Agency, with 2 offices in Mojacar, 1 other located in Albox and in 2018 they opened their 4th office in Huercal Overa.
The Spanish Property Choice team really do lead the market for Inland and Coastal re-sale properties.
Their standing in the real estate market has meant they have secured some very important, influential exclusive collaborations and are proud Exclusive Partners of Hamptons UK and International with their properties highlighted in 1088 offices worldwide. They were also chosen by APITS to be their Exclusive Market Expert for Almeria in their new bespoke exhibitions around the UK and Ireland starting October 2019 in Glasgow.
Always striving to be ahead of the market to offer their vendors the best opportunity to achieve a quick and efficient sale and their purchasers a supported structured, legal and a safe purchase, they have now secured a strap line befitting and well earned by this company - OUR REPUTATION IS YOUR GUARANTEE!
GARNER-ING TV HEAVEN!
Their reputation preceded them by securing them an amazing opportunity in 2015 as they were also chosen as one of 2 agents to feature on the very popular UK Channel 4, Sun Sea and Selling Houses which is so successful, it is now in its 7th series. It is so popular it has been nominated for "Best Daytime Show" 2 years running, 2021 & 2022 The Garners really did Garner TV Heaven and are now a well known, much loved houses hold name.
This family business have without doubt have put Costa Almeria on the map.
---
Emma Fowler - Regional Manager - Mojacar, Albox & Huercal Overa offices
My name is Emma Fowler, I am the daughter of Sharon and Steve, and sister of Shaun. We moved together to Spain in 2005 to start our new life together in the sun. Soon after arriving I met my husband Matt and we now have two beautiful children together called Alicia and Lucas.
I joined my parents at Spanish Property Choice in 2010 and I am the area manager, overseeing the day to day running of each office. You won't see me much on Sun Sea and Selling Houses apart from the opening credits and one of the episodes on Series 3. To be honest, I stay behind the cameras keeping the business running smoothly whilst Mum, Dad and Shaun are filming the TV show, now currently in it´s 7th series.
I love my job and the team I work with. I enjoy helping others achieve their dream by making the move to Spain and hopefully enjoy their life here in Spain as much as we do :)
Having been where most of our clients are now, looking for a new life in Spain, I have the experience behind me to advise on buying your dream home here.
So you will always get a warm welcome and a big smile from Emma! I look forward to meeting you. Emma
---
Shaun Garner - Spanish & Sales Division Manager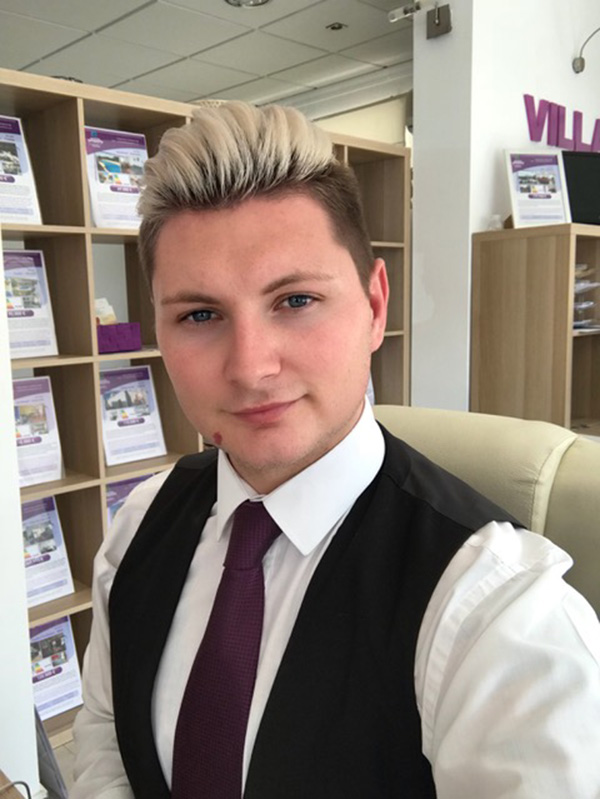 Hi, I am Shaun Garner the Spanish Division Manager and also the son of Sharon & Steve! I am known as "The quiff" on Channel 4, Sun Sea and Selling Houses, series 1, 2, 3, 4, 5, 6 & 7
I have been with Spanish Property Choice for almost 13 years now and still enjoy the challenge and thrill of finding people their dream homes in Almeria, Spain!
I speak fluent Spanish and English and in the offices I am the competitive one, but also love to have a laugh and can be a bit of a rebel from time to time, all good hearted of course.
We actually don't take ourselves too seriously in the Garner family which is great, however we do take our business very seriously.
In my spare time I teach Salsa & Bachata with my husband Salva, dancing is my passion and it helps me live a true Spanish lifestyle.
Look forward to meeting you. Shaun
---
Matthew Fowler - Senior Sales Executive
Hi my name is Matt and I am the son in Law of Sharon and Steve and feature on Channel 4 Sun Sea and Selling Houses, series 1, 2, 3, 4, 5, 6 and 7 mostly alongside the mother in law.
I am married to Emma and have 2 beautiful children Alicia and Lucas.
My position in the family business has been the Manager of the Spanish Property Choice rental division for the past 5 years, however after a change in ownership of the rental division, I then moved over to the sales department to work alongside the sales team as a Senior Sales Consultant.
The job is challenging at times and there is never a dull day in the Spanish Property Choice offices, but it´s worth it working along side my wife, family, other team members and of course the mother in law Sharon ;)
So if you are looking for your holiday home in the sun, please feel free to contact me, I am here to help.
See you soon, Matt.
---
Kim Robinson - Property Listing Consultant - Mojacar office
I started working for Spanish Property Choice in July 2017 after Vic my husband called in one morning to collect the post and speaking to Sharon and Steve in his normal forthright fashion said, you need to employ my wife.
A short interview later (with a very dubious Spanish test between me and Shaun – me being the dubious one) and I've never looked back. I absolutely love it. It's a family business, everyone feels valued, you work for the family and that promotes loyalty and going that extra mile which a lot of larger companies don't seem to incite.
We are a well-oiled unit, each having an integral part to play to continue the success of the company, whether it's a smile and a good morning to a customer coming in to collect their post, or dealing with someone who needs some advice about a property bought years ago with another agent who is now experiencing problems with paperwork, an awful lot of job satisfaction comes with this job.
I work mainly in administration, ensuring that we have the correct paperwork to market. Customer liaison also is a key thing, with regular contact for feedback etc. from existing clients. Kim.
---
Valerie Taylor - Sales Consultant - Admin - Albox office
My Mum and Dad have known Sharon and Steve for 15 years as they purchased their villa in Arboleas from them. Sharon and Steve were very supportive to my parents throughout the whole process.
I met Sharon and Steve on Monday 19th November, I started working for them initially cleaning and looking after their dogs for them in March 2016. In July 2016 Steve and Sharon offered me a position in Mojacar Office.
We now have offices in Mojacar, Albox and Huercal Overa, I work in the Albox office.
I love my job and find Sharon, Steve, Emma and Shaun very supportive and honest. I do a variety of jobs and love seeing the clients achieve their dream when they buy from us.
All the staff get on and we all have a good rapport, we all support each other. Its great seeing the business grow and I a happy to be part of it.
Look forward to meeting you all. Val
---
Robert Findlay - Sales Consultant - Mojacar office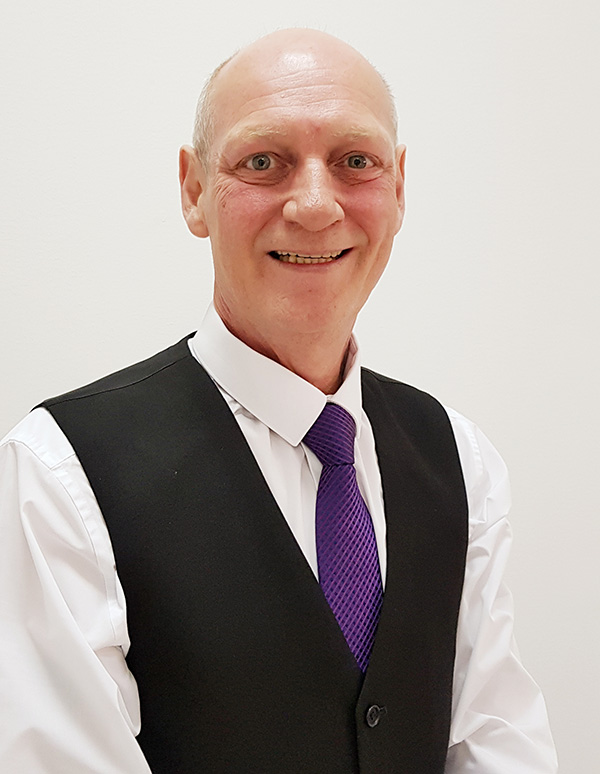 I am a Sales Consultant in the Mojacar office and had known Sharon, Steve and the Garner family for a few years. Myself and my husband Andy came over to Mojacar on a visit in 2017 to view properties, seek out employment opportunities and even appeared on Channel 4 Series Sun, Sea and Selling Houses series 2. (episode 4).
My previous life in the UK consisted of 9 years in HM Forces (Army) followed by 6 years working in the Middle East for a large British Based Company. I also spent many years in different roles in the Home furnishings retail sector before joining Andy in the catering trade.
We had always dreamed of moving to Spain on a permanent basis and in 2014 set a goal to achieve this. In 2017 we decided that it was now or never and sold our house and business and moved to Almeria within 5 weeks of finding a buyer.
I am pleased to say that thanks to the efforts of everyone at Spanish Property Choice we have settled into our new positions and have been well looked after. Thanks to Sharon and Steve we have found our new forever home here In Huercal Overa .
It has been an amazing whirlwind start for us and consider it a privilege to be part of the Spanish Property Choice Team helping others embarking on the same journey find their dream forever home here in Almeria. Regards Robert.
---
Beverley Nicholas - Sales Consultant - Mojacar - Albox - Huercal Overa Offices
Hello my name is Bev Nicholas and I joined the Spanish Property Choice team at the end of January 2020 and just a month after I started my training, the country went into total lockdown due to the Covid pandemic and everything changed. Here is my experience of how I came to work for the Spanish property Choice family.
I absolutely love my job, it is so varied from doing office administration work to speaking to clients and helping them to find a fully legal property, and working with an exceptionally professional team who will stop at nothing to find a client their perfect property. The work is enjoyable, rewarding, and sometimes challenging, but all the hard work is worth it when you see the owners fulfilling their dream as we did.
As there are 3 offices and it is so busy, I move between the offices where required.
---
Juan Jose Blanca Iborra - Sales & Listing Advisor - Mojacar Office
Originally from London, born to Spanish parents, love to travel and have been very lucky to visit different regions of Spain. My husband and I have visited the Almeria region on various occasions and loved it!
In 2020, together with our pet dog made the exciting decision to permanently move out to the area.
Used the services of Spanish Property Choice during our property search and had the opportunity to be part of series 5 of Sun, Sea and Selling Houses. Sharon & Shaun were amazing and even found our dream home during the filming, so now we are the proud owners of our lovely home on Mojacar playa!
Coincidently, shortly after the filming I was also very lucky to be employed by Sharon and now work with an amazing team.
I´m fluent in English and Spanish, I am here to help you sell your property or help find that dream home.
I look forward to meeting you soon!
---
Andrea - Sales & Listing Advisor - Huercal Overa Office
Hi my name is Andrea, I am the latest member of staff to work for this lovely family business.
I work in the Huercal Overa office, Monday to Friday from 9.30am to 2pm. So if you are looking to buy or sell a property in the Huercal Overa or surrounding areas then I am here to help.
Living myself in Huercal Overa, I have lots of local knowledge to share with you.
I look forward to speaking with you, I speak English, Spanish and French. Andrea
---