Meet the Team
The SPANISH PROPERTY CHOICE team go that extra mile for their clients

Stephen and Sharon Garner: Directors and owners of Spanish Property Choice
Stephen's Email: coastal@spanishpropertychoice.com
Sharon's Email: country@spanishpropertychoice.com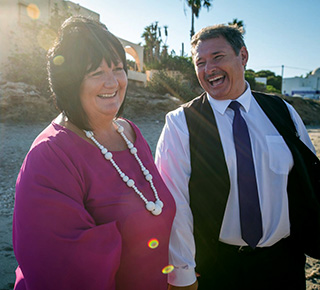 Stephen and Sharon head this wonderful family business and pride themselves on developing a long established company affording true family values. Stephen and Sharon moved to Costa Almería, Andalucía, Spain from the UK to start a new chapter with their 2 children Emma and Shaun, who also work along side their parents to develop and support them in offering a service second to none selling villas, apartments, cortijo's, farmhouses, townhouses, Spanish traditional village houses and park homes. When Stephen and Sharon moved to this beautiful province of Costa Almería, their original intention was to semi retire. Their son Shaun attended a Spanish public school and Emma found employment initially for a Spanish recreational company. However after a very short period of time, Stephen and Sharon were head hunted by a Spanish Property Developer in Olula del Río who saw potential in the historical experience they both had to offer the Spanish Real Estate Market and consequently they opened their first office predominantly selling old farmhouses, cave houses and traditional Spanish village houses that were full of charm and character. A few years later another opportunity presented itself and they were excited by what they call a niche in the market for them to develop a Real Estate agency based on their own background and which would eventually work very similar to the UK real estate industry.
The Spanish market was developing quickly and Stephen and Sharon felt they had acquired by this point, many years of experience within the Spanish real estate sector. This complimented their UK background and they also offered a profound knowledge of corporate development and had by now after many years gained respect within the Spanish local industry, which inevitably with this motivated driven couple, enabled them to open their own business located on Mojacar Playa, Costa Almería, Andalucía.
Spanish Property Choice have now after many years of trading successfully developed into Mojacars leading Real Estate Agency, now leading the market for Inland and Coastal re-sale properties.
Always striving to be ahead of the market to offer their vendors the best opportunity to achieve a quick and efficient sale and their purchasers a supported structured, legal and a safe purchase, they have now secured a strap line befitting and well earned by this company - OUR REPUTATION IS YOUR GUARANTEE
Stephen and Sharon's daughter and son eventually secured jobs working together in a local insurance agency in Albox and Mojacar, however they both decided after 3 years of working there, that they were needed to help and develop their parents ever expanding business, so joined the team and are now playing a key role in development of this great family business.
---
Emma Fowler - Office Manager
Emma's Email: emma@spanishpropertychoice.com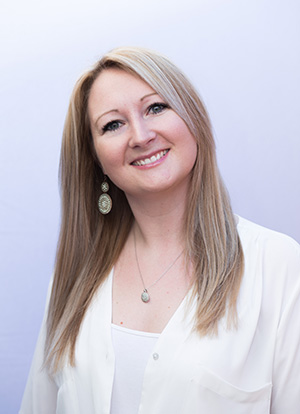 Emma runs the day to day running of the SPC offices.
She answers and distributes the huge amount of leads SPC receives on a daily basis.
Emma also looks after our clients once a property is sold. Her focus is offering a superb service to both vendors and purchasers to aid quick and efficient sales.
Emma speaks English and Spanish.
---
Shaun Garner - Senior Sales Executive
Shaun's Email: shaun@spanishpropertychoice.com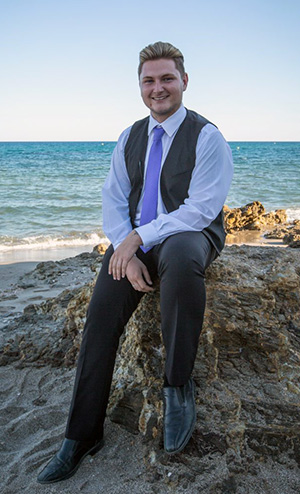 Shaun conducts property take ons and property sales for both inland and coastal properties. He speaks English and fluent Spanish.
---
If you have a property for either sale or long term let, please contact Emma or Shaun now. You will not be dissapointed with our unrivalled marketing and high profile opportunities no other agent in this location can offer.
Our family business, for the past 6 months, are proud to say we have been filmed by Ricochet (Warner Bros) for Channel 4, for a new 20 x 1 hour show about our family and the general running of our business. The programme is to air in December 2017. So whach this space folks :)
Stephen and Sharon are always looking for new ways of securing a great deal for all of their clients, visiting far off countries to secure affiliated partnerships, for example Hong Kong, Beijing, Dubai and the UK in the first quarter of 2012 alone just as a general guide. Being so pro active affords you their clients complete consumer confidence that as a potential purchaser looking to spend your well earned money on buying your dream home in Costa Almería, that they have conducted and completed the most intense research, training programs and formatted a complete legal structure surrounding a purchase, to allow you the most important part of their business, a secure, fully legal and Decree 218 compliant purchase. A happy purchaser = a happy Spanish Property Choice.
---
Alicia Mae - The face of Spanish Property Choice
Alicia is the granddaughter of Stephen and Sharon the owners of this family run business and the daughter of Emma, the office manager of Spanish Property Choice. Alicia was born in January 2011 and became the face of the business. Alicia has her own column in the newspaper every week and has a huge following of both vendors and purchasers alike.
People look forward to seeing her progress and also follow the special offers and local news within her column, which is presented in a tongue and cheek format but very informative in content. Alicia has enchanted herself in the heart of this ever expanding family business and she is being trained at this tender age for "future investments".
A warm welcome awaits all of our clients from Alicia and the family.
---
Tamara Stubbs - Spanish Property Choice Rentals
Tamara's Email: rentals@spanishpropertychoice.com - Telephone: 950 475 823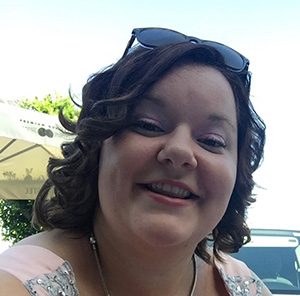 Tamara has worked for Spanish Property Choice for many years and is a key member of our rental division.
---
Matthew Fowler - Rentals and Property Maintenance Manager
Matthew's Email: matthew@spanishpropertychoice.com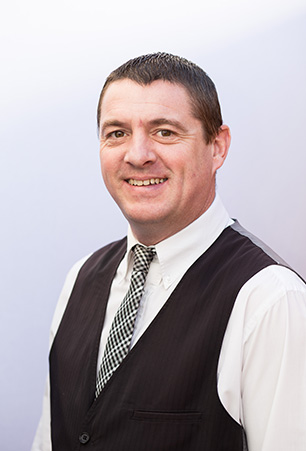 Matthew is the son-in-law of Sharon & Stephen and the husband of Emma. Matthew joined the family business at the beginning of 2014 to help support this growing family business and now oversees the general running of the rental division, of which SPC have over 200 long term tenants in place.
---
Rachel Elliott - Property sales
Rachel's Email: sales@spanishpropertychoice.com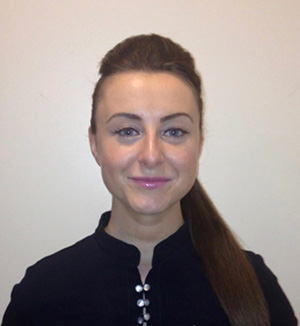 Rachel is part of our sales team and sells properties both inland and coastal.
---
Tina Mingou
Tina's Email: tina@spanishpropertychoice.com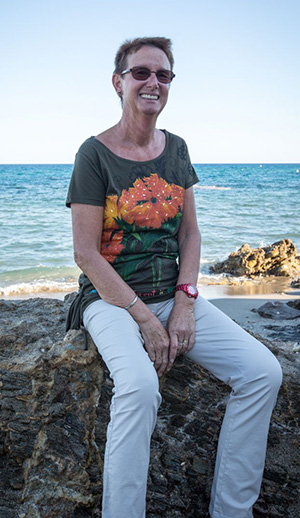 Our little pocket rocket, Tina Speaks Dutch, French, German, Spanish and English and she deals with all administration for both sale and rentals. She also deals with our international clients.
---
Valerie Hurdle
Valerie's Email: admin@spanishpropertychoice.com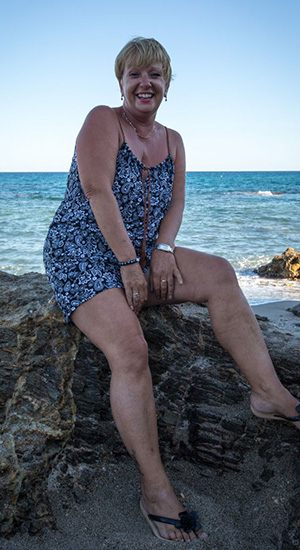 Valerie Hurdle works alongside Tina to assure all of our documentation is up to date and in order.
---
George Thomas
George's Email: george@spanishpropertychoice.com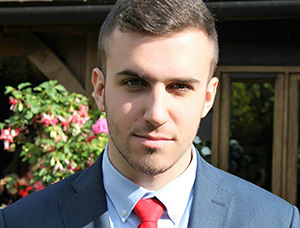 George is our office junior. He's currently learning all aspects of property sales and rentals.
---
Sara Black
Telephone: 950 615 388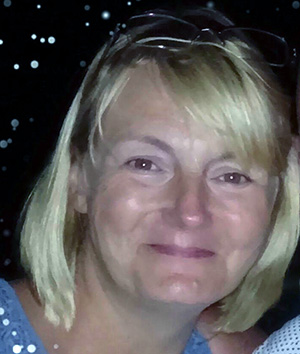 Meet Sara Black, When you call into the Spanish Property Choice offices, Sara's friendly, smiley face will be here to greet you. Sara is our receptionist and deals with general office enquires and our postal service.