Golf Courses
Almeria's 7 of the best golf courses.
Desert Springs near Cuevas del Almanzora, an established desert style competition course.
Desert Springs Golf resort has beautifully manicured fairways with a wild west style back drop of rocks and cacti. It opened in 2000, and has quickly became one of the most popular golfing destinations in Spain. Located high on a plateau above the Almanzora valley, it has awe inspiring views of the surrounding mountains and a cool Mediterranean sea breeze can be enjoyed by players any time of the year.

Valle del Este golf & spa resort a very good course to play for all levels. The course is located 12 minutes drive from Mojacar Playa just on the edge of Vera. Opened in 2002 it is a challenging 18 hole course set in rolling hills and steep cliffs.
At the center of the course, there is a club house, and a driving range for you to practice on and a putting greens to allow sharpen your aim. https://www.valledeleste.es/en/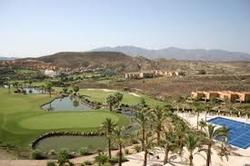 Mojacar we have the popular Marina Golf course which is situated close to the beach between Mojacar & Garrucha a fairly established course with great sea and mountain views and close to a number of great hotels. https://www.marinagolf.com/en/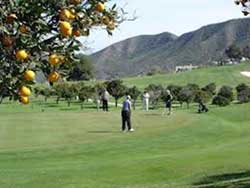 Almeria´s oldest course is Cortijo Grande, a 9 hole course situated a the foot of the stunning and beautiful Sierra Cabrera mountain range. (Please check opening)
Another fairly new course is Playa Macenas just along the coast from Mojacar Playa.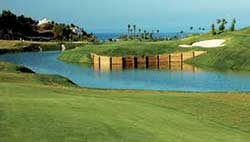 If you head south of Mojacar you come to the Cabo de Gata, there you will find the Alboran Golf resort that was opened a few years ago. Known as challenging course for all players.
An inland Golf resort is La Envia Golf located in the municipality of Vicar. This golf course was built in 1993 and is an 18 hole par 70 course.
We have a selection of properties available on our local golf resorts. Pets are welcome with the communities permission and as long as they are well behaved. (Please check prior to any offer)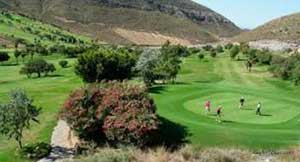 FOR FURTHER INFORMATION ON OUR SELECTION OF PROPERTIES FOR SALE OR RENT ON ANY OF THE ABOVE GOLF RESORTS, PLEASE CALL:
0034 950 615 388 OR 653 722 290
---
Disclaimer: The information provided by Spanish Property Choice S.L. on our website www.spanishpropertychoice.com is for general informational purposes only. All of the information on our websiteis provided in good faith. We take every care and precaution to ensure that information published on this website is accurate when posted and regularly updated, however Spanish Property Choice S.L. cannot be held liable for its accuracy or timeliness and Spanish Property Choice S.L may change the information at any time without notice. Spanish Property Choice S.L make no representation or warranty of any kind, express or implied, regarding accuracy, adequacy, validity, reliability, availability or completeness of any information on the website or mobile applications either directly or indirectly including any other website linked to it. You must not rely on the information on the website and you acknowledge that you must take appropriate steps to verify this information provided with your legal representative prior to acting on it.