Inspection Visits-Thinking about buying a property in Almería?
YOUR CAN SLEEP EASY WITH
SPANISH PROPERTY CHOICE
LONG STANDING FAMILY RUN BUSINESS BUILT OF TRADITIONAL FAMILY VALUES.........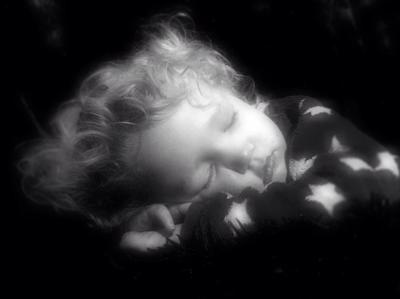 Alicia Mae the face of the business and the granddaughter of Sharon and Stephen the owners of
Spanish Property Choice.
ARE YOU PLANNING A VIEWING TRIP TO SPAIN?
If you are looking to purchase a property in the beautiful province of Costa Almeria for maybe an investment, holiday home or a new chapter in your life in a new country for you and your family, then we would suggest a property and area viewing trip would be an essential part of your planning process.
SPANISH PROPERTY CHOICE ARE HERE TO HELP!
Unlike other companies we do not believe in cheap viewing trips "jolly jaunts" or "chain and ball" viewings as they are known within the industry. If you are serious about wanting to buy a property in Almeriá then we believe you should not be penalised with the price you could be potentially paying for your property, by subsidising those people who are just over here for "a few days away" or "to have a look".
Many agents work on the pretence that they will offer free accommodation, free flights and transfers to potential purchasers, with the idea that if some of the visiting clients buy their inflated overpriced houses, these sales will cover the cost of those clients who do not buy.
THERE IS NO SUCH THING AS A "FREE LUNCH"
Be aware that you may end up potentially worse off in the end, with high pressure salesmen who's next pay cheque is based on, if you buy or do not buy one of their inflated priced properties to cover their costs of your visit and an itinerary that ties you to the ball and chain "agent".
SPANISH PROPERTY CHOICE
Spanish Property Choice are a family run business built on traditional family values and we believe your viewing trip to Spain should be specifically organised for you to take advantage of our vast knowledge of the area and the properties but without the high pressure sales tactics.
OUR OFFER TO YOU
YOU our clients are so important to us! and we are so passionate about our little oasis in the sun that we want to share it with you. We would like to offer you with no ties attached our full range of services, from inland and coastal property sales, our rentals, right through to commercial sales and legal and financial services.
We can help you with preferred rate accommodation, car hire and we are happy to source flights from your chosen airport to either Almeria, Murcia, Granada or Alicante airport. If you rent a property from our rental division and you purchase a property through Spanish Property Choice on your visit, we will REFUND 250€* towards the cost of the accommodation to you as a big thank you for purchasing through our company.
(Please note the accommodation offer is subject to availability and may be limited through July and August) Please talk to one of our sales staff who can put you in touch with Tamara from our rental division to confirm your proposed dates prior to booking your flights.)
WE ALSO OFFER YOU OUR PRICE PROMISE
Should you see any of our properties at a lower price on any other website SPANISH PROPERTY CHOICE will guarantee we will beat that price! We have the lowest commissions within the province allowing our vendors to accept a lower offer on your behalf. We also have access to over 2000 properties for sale and for rent in Almería including most that you see with other agents within our province, so why not talk to us first to see what we can offer that the other agents cannot.......
If you feel this option is not for you or you believe there is a better way of accommodating you, please let us know as we appreciate any feed back we can gain so as to improve our service to you the customer.
(*All offers are subject to availability and at the discretion of Spanish Property Choice. Terms and conditions apply).