VILLAS, HOUSES AND APARTMENTS FOR SALE OR RENT IN MOJACAR ALMERIA.
Spanish Property Choice Real Estate Agents are regional partners of Rightmove UK/Overseas. We are located in the pretty and popular resort of Mojacar on the coast of Costa Almeria Spain. Our little oasis in the sun is visited year after year by Spanish, English, French, German and Flemish clientele looking to holiday, buy or let a property. You can almost be guaranteed the warmest all year round climate and
a friendly welcome from the local residents.

What can we do for you?....... Spanish Property Choice offer fully legal Decree 218 compliant inland and coastal properties for sale or rent.

How can we help you?........ We offer a wide range of independent property services which include, legal, financial and relocation services for you the consumer.

What are you looking for?......... If you are looking to buy or rent a house here in Spain, we can offer you one of the largest selection of legal independent property portfolios, that range from country farmhouses, cortijos, fincas, village houses, town houses, apartments, villas, duplexes, cave houses, park homes and commercial premises.

Who are we and what makes us different to other real estate agents in Andalucia? ........ We are a long standing family run business with a proven history and reputation built on traditional family values and customer care. We offer you our clients and vendors a transparent and professional service at all times. Our doors are always open to you.
Over the years our portfolio of properties have expanded and now include properties to suit all budgets. From luxury, executive dwellings to detached villas with private swimming pools and park homes for as little as 20,000€.
Also over the many years we have been selling and renting properties in Mojacar and surrounding areas, we have had the pleasure of getting to know our property vendors and purchasers alike, personally and professionally. There is no feeling quite like finding that dream home for our clients and seeing our vendors move onto a new chapter in their lives, of which many have re-purchased through our company time and time again.
The properties we have for sale or rent located inland or coastal are all fully Decree 218 compliant. This decree became law in 2005, and governs registered estate agents in the province of Costa Almeria only. So if you are looking to purchase, sell or rent a property in the areas of Mojácar, Vera, Turre or Bedar, Arboleas, Albox, Taberno, Huercal Overa or the Almanzora Valley, then why not visit us in our Mojácar office for a fresh approach to property sales and consumer confidence. With our many years of experience in selling or renting a dwelling in this wonderful part of Spain, you can be assured of a quality of service second to none.
All members of staff are experienced within the industry and each member of staff are trained within their sector of the business and are here to help you! They can guide you through the sometimes difficult process of buying your new home here. Should you be looking for an investment property or maybe you would like to start a new business venture, or use your existing professional skills and now require commercial premises, then please contact Stephen on coastal@spanishpropertychoice.com who will be able to assist you in finding your ideal business or advise you on any potential gap in the market here in the Almeria.
The beautiful province of Costa Almeria offers a diverse landscape affording you both awe inspiring coastal sea views and breathtaking rural mountain views that would stimulate anyones imagination. Almeria property sales and rentals through Spanish Property Choice could not be easier and we would like to invite you to take a look at our portfolio and browse the information and services pages where we hope you will find all the information you require to either purchase, sell or rent a house here that is legal. If you would like straight forward knowledgeable and more important experienced advice from our family business please contact us now. You are very important to us!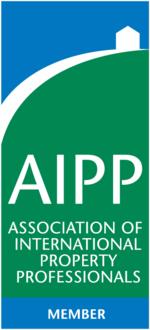 Almeria is situated in the most easterly part of the region of Andalucia and has the driest and most temperate climate in the whole of Europe making it an ideal place to live or holiday all year round. Due to the climate it makes it a perfect place to buy your perfect holiday home and with over 300km coastline Almeria has some of the best and most unspoilt beaches in the whole of Spain. The Parque Natural of Cabo de Gata is a great place to visit, with its long sandy beaches and small fishing villages. The capital city of Almeria is dominated by the ancient fortress of the Alcazaba which is well worth a visit and is free to EC residents. It is now a modern port and thriving city with its ferry terminals that service North Africa. The old part of the city has some splendid architecture and historic buildings and with it's many street bars and restaurants it is a great place to a day or two. You can't help noticing the proliferation of the plastic greenhouses across parts of the province, this is the main economy of Almeria where much of Europe's vegetables are grown throughout the year.
The landscape varies considerably across the province from the high desert of Tabernas where many of the spaghetti westerns were filmed to the snow capped mountains of the Sierra Nevada (winter time) with it's ski resort.
With its warm climate and low rain fall Almeria is the warmest, driest place in Spain. There has been considerable development along parts of the coast but not on the scale seen on many of the Costas. Roquetas de Mar is the busiest destination for tourism in the south. Mojácar and the Vera coast are fast becoming sought after areas for holiday homes and those retiring to the area.
There are several golf courses in the province and 2 marinas one in Garrucha and the other in Almerimar. The roads are good and relatively unused. The cuisine is varied from great fish restaurants on the coast to traditional local fare. And with the development of the area there has been an influx of restaurateurs serving cuisine from around the world.
All in all Almeria offers a great quality of life and a perfect place to retire or relocate to.
Spanish Property Choice are proud regional partners of Rightmove Overseas and a member of the AIPP, offering you our clients complete consumer confidence.